EVGA Dual Core GTX 560 Ti chips storage in moisture-proof cabinet
Capacity:
98L/160L/240L/320L/435L/540L/718L/870L/1436L
Storage items:
IC ,BGA, precision electronic components, special chemicals, semiconductor devices, optical electronic devices, printed circuit boards, optical films and lenses, precision instruments and instruments.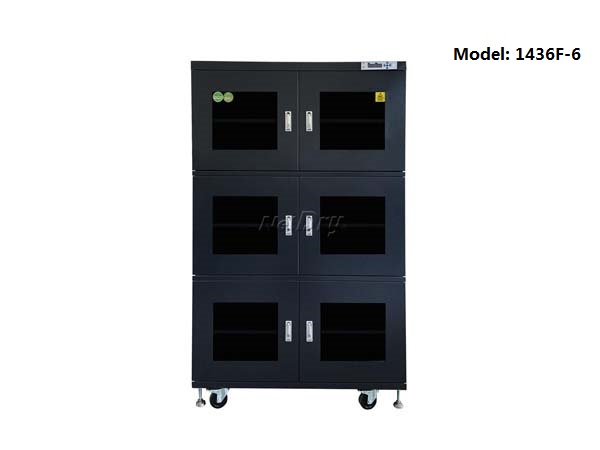 Product characteristics:
1. The cabinet is made of 1mm and 1.2mm high quality steel plates, with reinforced structures, good load-bearing performance, overlapping structure design and sealing performance.
2. surface treatment of 18 processes of paint, strong corrosion resistance.
3.door with 3.2 mm high strength toughened glass, anti-tilt ear structure design. With plane pressure handle lock integrated design, anti-theft function. The bottom mounted movable brake casters are easy to move and fix (anti-static casters are anti-static).
4.LED super bright digital display, temperature and humidity sensor using the original brand of the United States honeywell, temperature and humidity independent display, long service life. Humidity can be set and memory function, no need to set after power failure.
5.humidity display range 0~99 RH, temperature display range-9℃~99. Show accuracy: humidity ±3% RH; temperature ±1℃
6. we adopt Chinese and foreign cooperation technology, adopts imported moisture absorption material.
7. The moisture-proof cabient is designed with intelligent control system,which can automatically judge the humidity in the machine to determine the working time, save energy and prolong the service life of the product. The main engine shell adopts high temperature flame retardant material to eliminate the hidden danger of safety.
8. After  power failure, the function of physical moisture absorption and compensation can be used to continue dehumidification within 24 hours.
9. Anti-static surface treatment of anti-static baking paint, electrostatic resistance of 106-108 ohms, beautiful and generous, strong corrosion resistance.
10.Black color is ESD model,white color is non-ESD model.
Welcome for inquiry!