Wistron has announced it will spend US$28.74 million to acquire a plant from Western Digital (WD) in Malaysia via its subsidiary Wistron Technology (Malaysia).
Wistron has also disclosed plans recently to invest US$45 million in Wistron Technology (Malaysia) to support its US$77 million capacity expansion project for IoT and smart wearable devices in the Southeast Asian country.
Company chairman Simon Lin also noted previously that Wistron's plant in Malaysia will be devoted to making IoT products.
Wistron on October 15 announced the establishment of an R&D office in Kaohsiung, southern Taiwan, its third R&D office in the city.
1.Wistron in 2015 set up its first R&D office in the city of southern Taiwan, with the office focusing on R&D of software used in smart manufacturing, medical care, education and transportation.
2.The company in 2018 set up the second office in the city to strengthen R&D of software.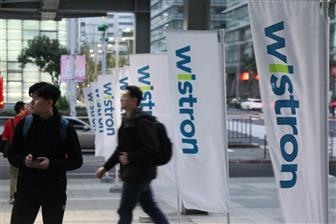 Unlike the first two offices, the third R&D office focuses on developing hardware and structural components mainly for IoT devices for use in cloud computing and big data analysis, Wistron said.While the first and second R&D offices in Kaohsiung have 320 employees in total currently, Wistron will recruit 200 more for the third R&D office in three years.
Wistron plans to hike the proportion of consolidated revenues for production outside China from 25% at present to 50% in two years. Therefore, Wistron is expanding or will expand production capacities in Vietnam, India, Mexico and Taiwan, with the production capacity in Vietnam focusing on PCs, that in India on hand-held devices, those in Mexico and Taiwan on servers. The company is seeking factory sites in northern Taiwan for capacity expansion.
Wistron has reported consolidated revenues of NT$69.115 billion (US$2.37 billion) for September, decreasing 1.28% on month and 13.2% on year, those of NT$217.594 billion for the third quarter of 2020, falling 1.63% sequentially but inching up 0.60%, those of NT$612.472 billion for January-September, declining 2.48% on year.