Precision oven suits baking for electronic components, rubber, plastics, decorative materials,which has stricter requirement on temperature uniformity.
As a professional precision oven manufacturer, Climatest has mature production technology, reliable after-sales service, professional technical guidance, bring users a different experience.
Today we introduce our precision oven features,so you can have a preliminary understanding abouth the difference between precision oven and ordinary industrial oven.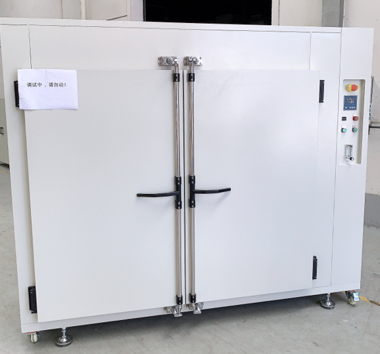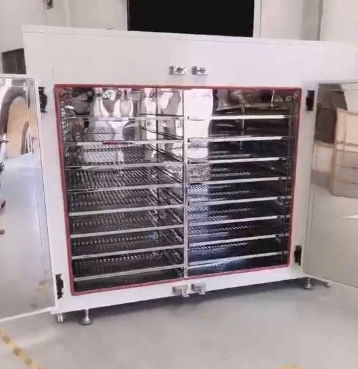 1. Structure
1.1 The equipment consists of studio, heating system, electrical control, air supply system, protection system, etc.
1.2 The oven is made of excellent manufacturing facilities, high quality process, beautiful and generous.
1.3 Studio is made by stainless steel 304, the exterior oven is high-quality cold-rolled steel plate, the product surface using environmental painting, the overall design beautiful, suitable for a variety of laboratories.
1.4 Workroom partitions can adjust the height and number of partitions as required by the user.
1.5 The insulation material is superfine glass fiber wool, insulation layer thickness>70mm, insulation effect is optimal, high performance insulation structure, from inside to outside with inner cavity, inner shell, ultra-fine glass fiber, aluminum reflective aluminum foil sheet, air sandwich,door and door frame is rubber sealing structure, good sealing, high temperature resistance, good aging resistance.
1.6 The air duct in the oven is composed of a double circulation system, a stainless steel multi-wing centrifugal fan and a circulating air duct. The heat of the electric heater placed in the main part of the oven is removed through the side air duct and then inhaled by the back centrifugal wind turbine after drying. the ability of air flow heating is improved, and the temperature uniformity of oven is improved.
1.7 Stainless steel heating tube for heater, fast heating and long lifespan.
Adopting imported LCD controller, the product adopts integrated EMC design and humanized menu design, which makes the equipment operation completely simplified and temperature control effect is good. High brightness LCD display, clear and intuitive. microcomputer PID intelligent control. After setting the temperature and time, the instrument controls the heating power automatically, and displays the heating state, and the temperature control is accurate and stable. Over-temperature alarm and automatically cut off the power supply.
                                        
2. Electrical control system
2.1 Famous brands are used for electrical control components.
2.2 Electrical wiring design is practical, reasonable wiring, safe and reliable.
2.3 The top of the oven is an electrical control cabinet for easy inspection and maintenance.
3. Protection system
3.1 Over-temperature alarm
3.2 Short phase and reverse phase protection
3.3 Overcurrent protection
3.4 Fast fuse
3.5 Ground protection

In a summary,compared with ordinary industrial ovens,precision oven temperature uniformity, precision oven temperature control degree, operation control and so on are much more strict, more suitable for electronic components, rubber, plastic, decorative materials and other industries.