Why come customers choose dry cabinet from NetDry ?
NetDry dry cabinet adopts the HONEYWELL temperature and humidity sensor made in USA,which is calibration free in first 3 years,with the microcomputer digital display, the service life is long, the humidity display value is 1-99% RH, the temperature display value is 1-99 degree C,. The moisture-proof cabinet has the functions of temperature display and humidity control. Customer can also select options,like 3 color warning lights, data logger for realtime humidity display, nitrogen supply. The flexible design provides customers with more efficient functional options.
NetDry dry cabinet  provides USB port to connect computer, it can read temperature and humidity records for a long time, detect or control changes in the environment and improve.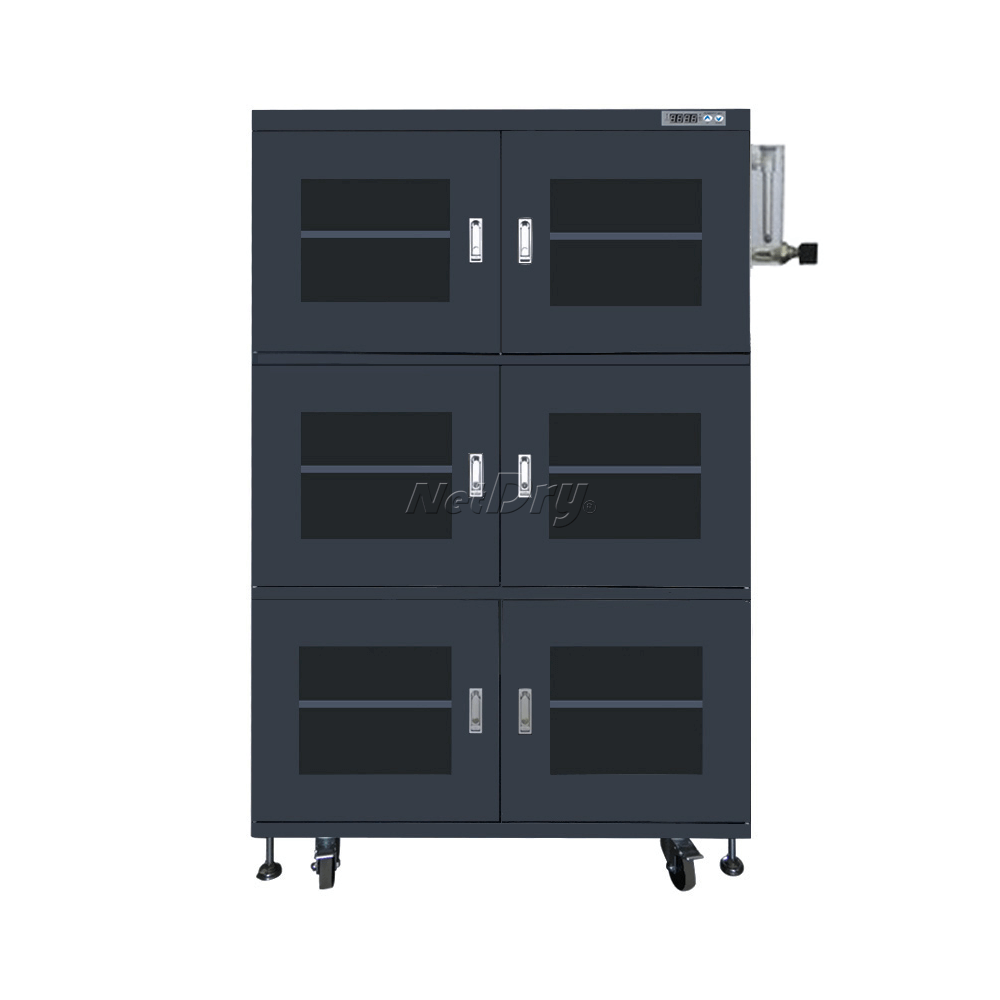 NetDry dry cabinet can be upgraded and installed with nitrogen saving device to automatically control nitrogen flow and set ideal humidity value so as to achieve the best effect of saving energy and controlling humidity.
NetDry dry cabinet is a real green design, will not produce any pollution, and save electricity to make temperature and humidity control.
Partners: Foxconn, Asus, WISTRON, King Yuan Electronics, Efftronics, Integrated Microelectronics, TSMC,Formosa Plastics Group. ….
Symor Instrument Equipment Co.,Ltd has specialized in temperature and humidity control for 20 years,the products speaks itself,with continous repeat orders from regular customers worldwide,we appreciate customers' trust,and return customers' trust with best products,best service.